ALL Mitchell Skating Club Participants must adhere to the following COVID-19 Policies & Protocols
Each participant, coach, executive member and volunteer must sign the Skate Ontario waiver form prior to any participation in club activities.
All participants taking part in club activities must self-screen in accordance with current public health guidelines before each session.
The Daily Health Screening Questionnaire will also take place on-site before participation in any club activities. This screening will be completed verbally as skaters and spectators enter the arena.
There will be no entrance into the facility until 10 minutes before the scheduled start time. Skaters must vacate the facility within 10 minutes of their session finishing.
The Mitchell Skating Club will track all skaters and coaches participating in club activities on a daily basis, and this will be recorded and used for contact tracing.
COVID-19 Credit Policy: In the event, that our Skating Season is shut down by any level of government, the Executive will be exploring all possible option for a pro-rated refund, but it is not guaranteed.
Skaters and parents will use the appropriate entrance and exit doors at the facility. ENTER: via PARTICIPANTS DOOR (side Door to the right of the Main Entrance) EXIT:  If you are in POD A you may enter the Ice Area via the Lobby & Exit out the Main Entrance. If you are in POD B Parents must exit out the Participants door and re enter the arena via the Spectators Door (Main Entrance) CANNOT Access the Lobby or Ice area from POD B
No spectators will be permitted to enter, other than one accompanying parent/guardian for participants under the age of 18.
Spectators will follow all facility guidelines for social distancing, including wearing a face mask and sitting in designated areas. Spectators will follow the same protocols as skaters as they enter the facility, including a verbal health questionnaire and hand sanitizing.
Participants will sanitize/wash hands upon entry to the facility and before getting on the ice.
Skaters must wear a face mask while in the facility until on the ice.
Coaches must wear a face mask while in the facility until on the ice, as well as on ice where appropriate.
Skaters must arrive in the facility in their skating attire. Power Skaters must arrive in the facility in full Hockey/Ringette Equipment. Dressing rooms will be available for putting on skates only. Skaters will be assigned to dressing rooms where they will remain 2 metres apart, with limited number of skaters per dressing room.
At the beginning of the Skaters session: All Skaters & Parent/Guardian will remain in the dressing room until a Coach or Volunteer opens the dressing room door and advises to enter the Ice. At that time the Parent/Guardian can proceed to the lobby or stands.
Each skater must use their own water bottle, kleenex, etc. There will be designated areas along the boards to store items while on the ice.
Skaters must remain 2 m apart at all times when on the ice.
All winter gloves must be washed daily.
Coaches will coach from one spot on the ice as much as possible and maintain physical distancing from all skaters and coaches.
All teaching aids will be sanitized immediately after each session they are used on.
Coaches will be responsible for all injuries on the ice. They will have masks and gloves readily available in order to perform any necessary first aid. All injuries must be reported to Mary Bender (Club President) for follow up with Skate Ontario.
What Skaters need to know:
• There will be dressing rooms available. Skaters will be placed 2 meters apart for putting on and taking off skates. Designated spots must not be shared and skaters must stay in their spot or in front of their spot until directed to the ice by coaches.
• A small bag used for carrying personal items may be stored beneath the designated spot in the dressing room.
• While on the ice, guards and water bottles must be placed on the boards in a designated area that adheres to social distancing requirements.
• Food and personal items may not be shared.
• All coaching will be done using verbal cues. There should be no physical contact with the skater unless medical attention is required. Coaches and choreographers will coach from one spot at the edge of the ice or off the ice, whenever possible. If required to move, a minimum of 2 metres must be maintained between the skater(s) and the coach at all times.
• There will be one person designated to play music during the session. Music equipment will be cleaned between each use.
Ontario Public Health Resources
Click Here
Specific Topics:
Ministry of Health-Ontario: COVID-19 Reference Document for Symptoms
Ontario COVID-19 Online Self-Assessment Tool
Our local health unit: Huron Perth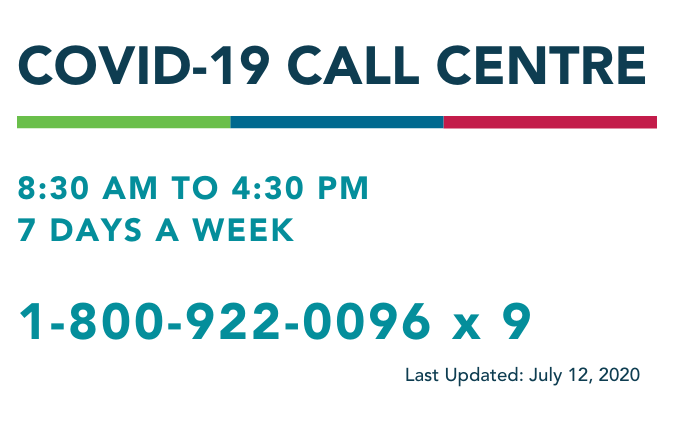 ---