MItchell Skating Club 2021/2022 COVID PROTOCALS
ALL Mitchell Skating Club Participants must adhere to the following COVID Policies & Protocols
All Participants taking part in any club activities (Participant, Volunteer, Coach & Spectators) must scan the QR code to complete the Health Screening Questionnaire before each session in accordance with current public health guidelines.
* QR Code is listed below. It will also be posted at the Arena and available on our website for completion prior to arriving to the Arena.
Information stored from the QR code will include your Name, Email Address, Skaters involved, and the date you attended the Mitchell Skating Club program. This information will be recorded for contact tracing as per Huron Perth Health Care Requirements.
VACCINE MANDATE as per the Municipality of West Perth:
Effective Wednesday, September 22, 2021, all participants, coaches, and spectators
under Provincial Section 22 orders under the Health Protection and Promotion Act must
have proof of full vaccination status to enter indoor facilities owned and operated by the
Municipality of West Perth. Proof of vaccination (as seen below) must be issued through
the Ontario Ministry of Health and presented alongside a valid piece of ID.
UPDATE Proof of COVID 19 Vaccination will now be required for anyone over the age of 12 who enters an indoor area of a sports or recreational fitness facility to participate in, coach, officiate, or watch organized sport. The requirement will come into effect on October 31st.
Exemptions:
– Children under 12 years of age.
– Patrons with a written document by a physician or nurse practitioner, stating that they are exempt for a medical reason from being fully vaccinated against COVID-19 and the effective time period.
Anyone entering the facility is required to wear a face covering. Skaters can remove face coverings before entering the ice pad.
Spectators are required to follow Municipality of West Perth Facility COVID-19 Conditions; the maximum number of spectators allowed in the facility at one time is 200. Physical distancing guidelines must be followed whenever possible.
Participants are asked to arrive no more than 30 minutes before their scheduled ice time and to leave within 30 minutes of the conclusion of their ice time.
Participants and Spectators are to ALL ENTER the West Perth Arena through the MAIN arena doors, to complete the screening process. Skaters can then make their way to the appropriate dressing room, according to the dressing room schedule on the television inside the door.
Skaters are to remain in the dressing rooms (not in the hallways) until it is their turn to take the ice.
All teaching aids will be sanitized immediately after each session they are used on.
Coaches will be responsible for all injuries on the ice. They will have masks and gloves readily available in order to perform any necessary first aid. All injuries must be reported to Mary Bender (Club President) for follow up with Skate Ontario.
Protocols may continue to change and updates will be made accordingly.
Ontario Public Health Resources
Click Here
Specific Topics:
Ministry of Health-Ontario: COVID-19 Reference Document for Symptoms
Ontario COVID-19 Online Self-Assessment Tool
Our local health unit: Huron Perth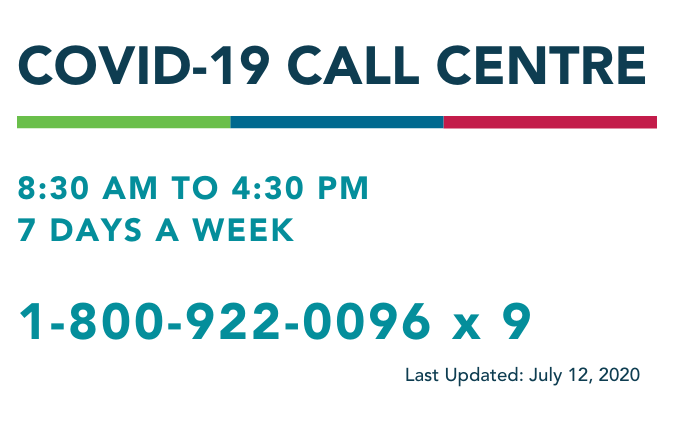 ---